Welcome to our Yoga home!
Come and have a look around our beautiful, purpose built studio that we are lucky enough to practice in everyday!
A Tranquil Space to Practice...
We have purposefully designed our studio to provide you with an environment that works in harmony with the spirit of the Yoga Loft. The space is light, simple, airy and un-cluttered, allowing our students a beautiful space in which to focus on
their practice.
You will find a separate changing area available in which to store your belongings
during class (along with any emotional baggage from the day so far!).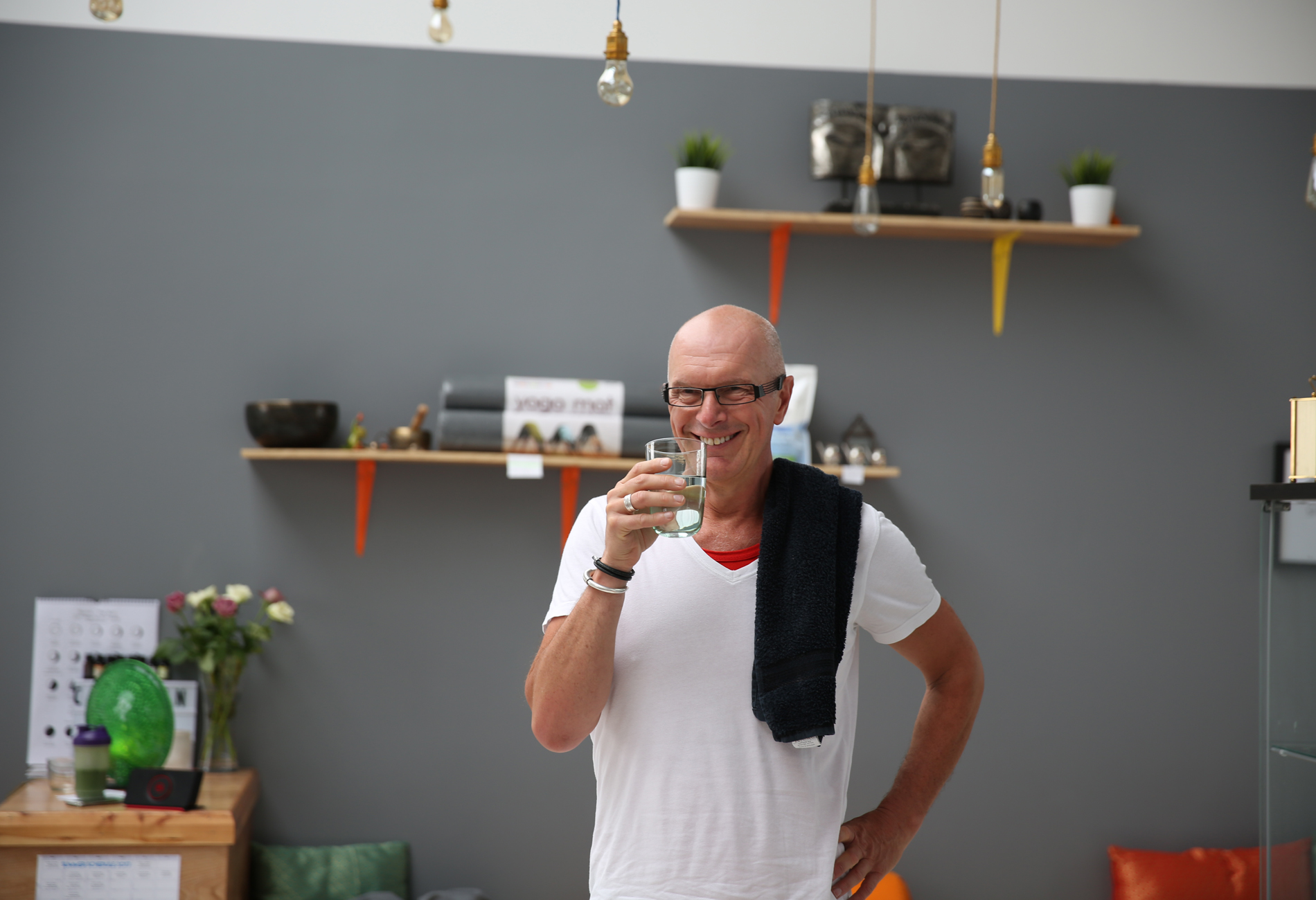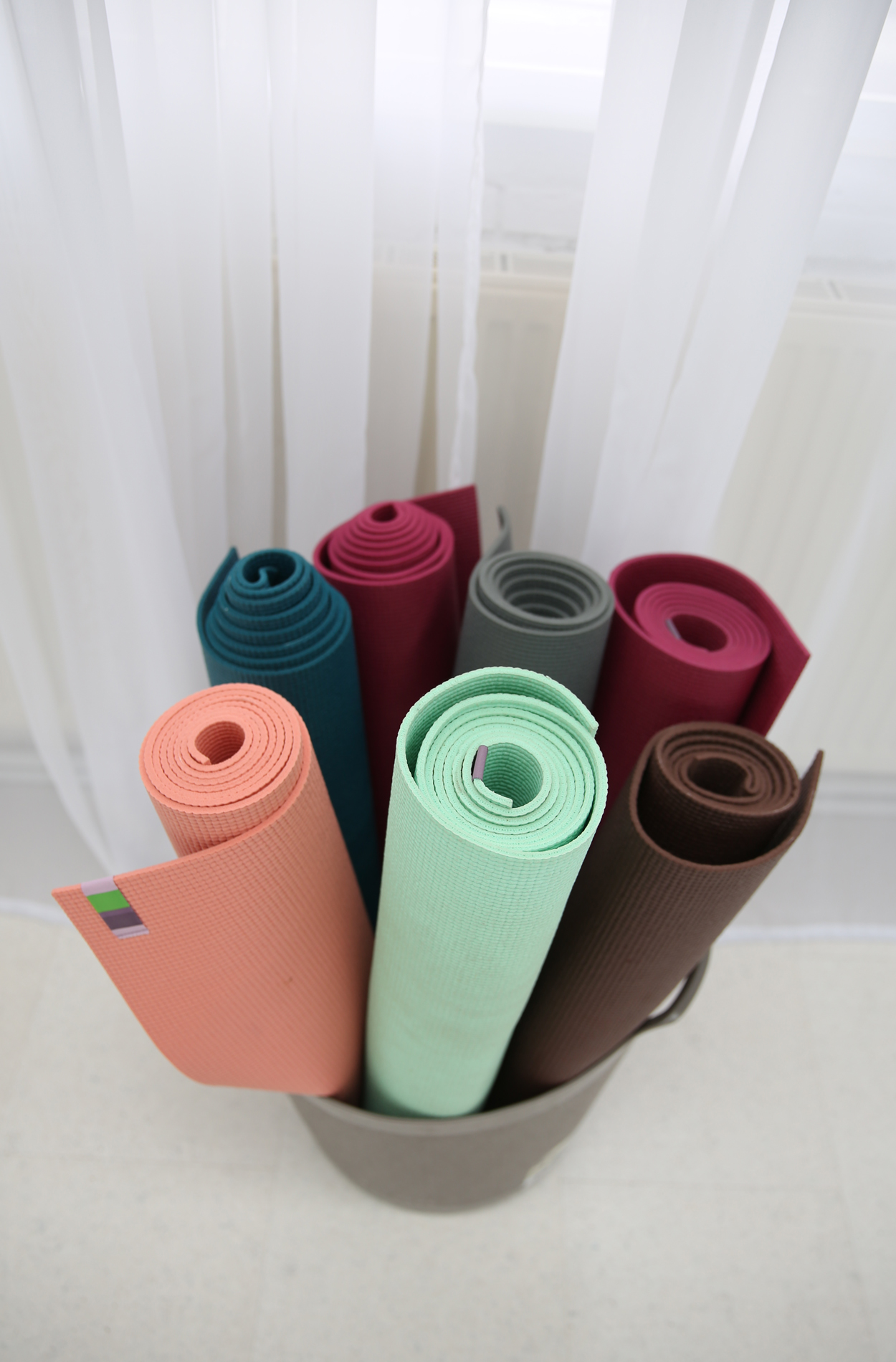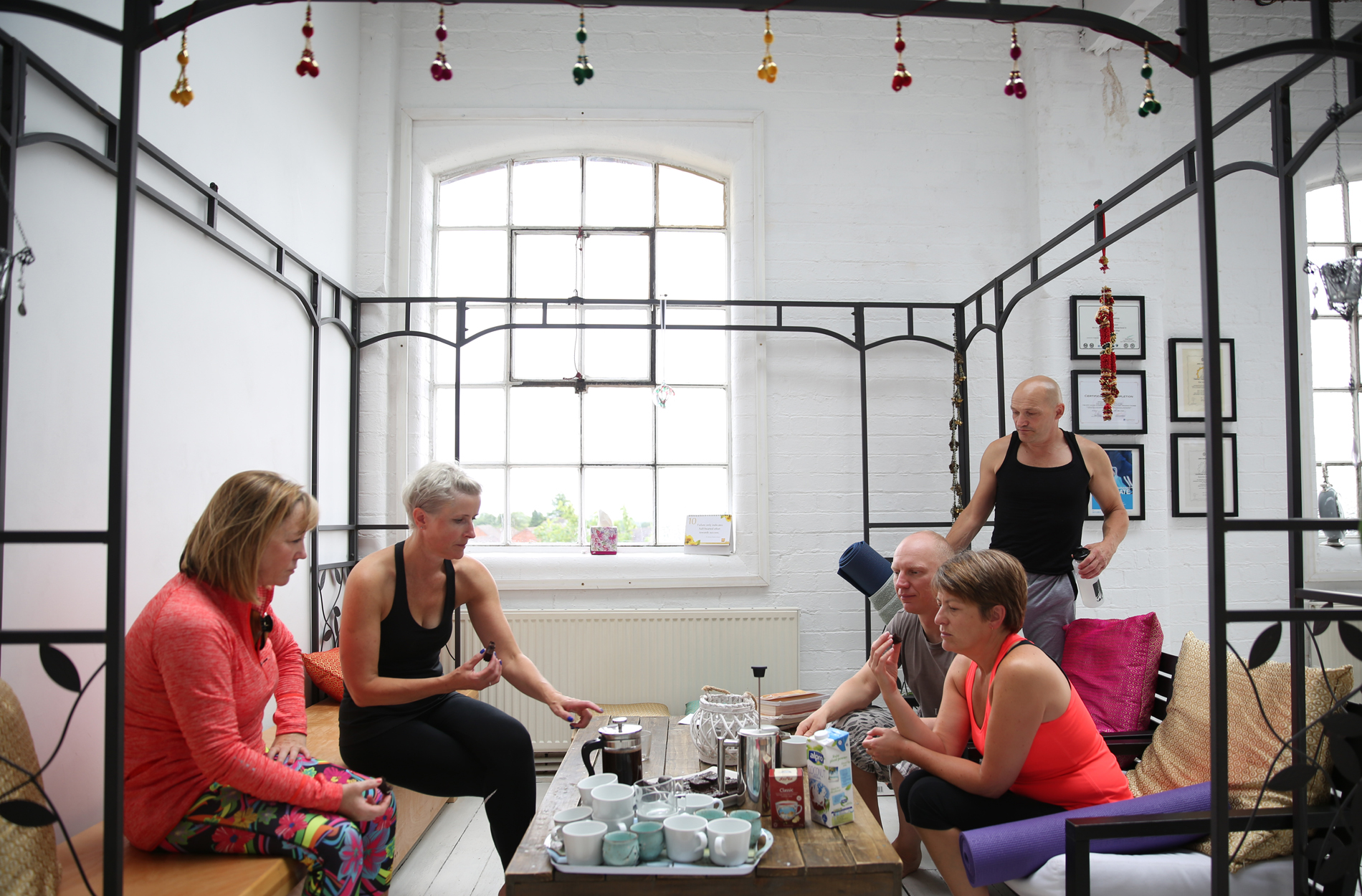 A Friendly and Welcoming Space
We are very lucky to have such a great bunch of people who practice Yoga with us. Our communal area is always busy before class so if you have time, grab a cup of green tea and get to know some of your fellow students. It's always daunting arriving somewhere new but don't worry, we have new students joining us all the time and so you won't be on your own!
How to Find Us
We are located on the top floor of Britannia Buildings, on Coventry Road in Burbage. Find
parking on the street or there is a car park just around the corner on Britannia Road behind Millennium Hall.
On arrival, enter through the main door and take the stairs immediately to your left, all the way to the top floor (a good warm up!). There is a door at the top of the stairs on the left that leads you straight into the studio. Full address details can be found here.
Keeping a Happy Home
Just a few requests to keep us all safe and happy!
Ssshhh! Please be quiet when you enter the studio as a class may still be in progress.
We practice in bare feet so please remove shoes before entering the studio space.
The physical practice can make us a bit hot and sweaty (a good sign we are getting rid of all of those toxins!) so please bring a towel if you think you may need one!
Mats are available for you to use in the studio and its a great help if everyone puts them away neatly at the end of class. For hygiene reasons if you are using one of the YL mats we do ask that after practice you spray and wipe the mat, available from the storage shelf, before rolling it up in consideration for the next student. On the whole, we DO advise if practicing regularly, investing in your own mat.
To help you to practice SWITCHING OFF for your classes and practice we recommend putting down the biggest 21st century distraction of the mobile phone!! Switch it off, leave it in your bag – let it go!!
Please keep noise to a minimum when entering and leaving the studio especially when a class is in session. If you're arriving as another class is finishing chances are they are in Shavasana (relaxation mode) so loud talking can kill the vibe/moment.
If you are new to yoga and want to find out a little more about what to expect, have a read of our 'New to Yoga' section.