We pride ourselves on the quality of our teachers here at the Yoga Loft. We are all experienced and passionate instructors who want to help you to get the most out of your practice.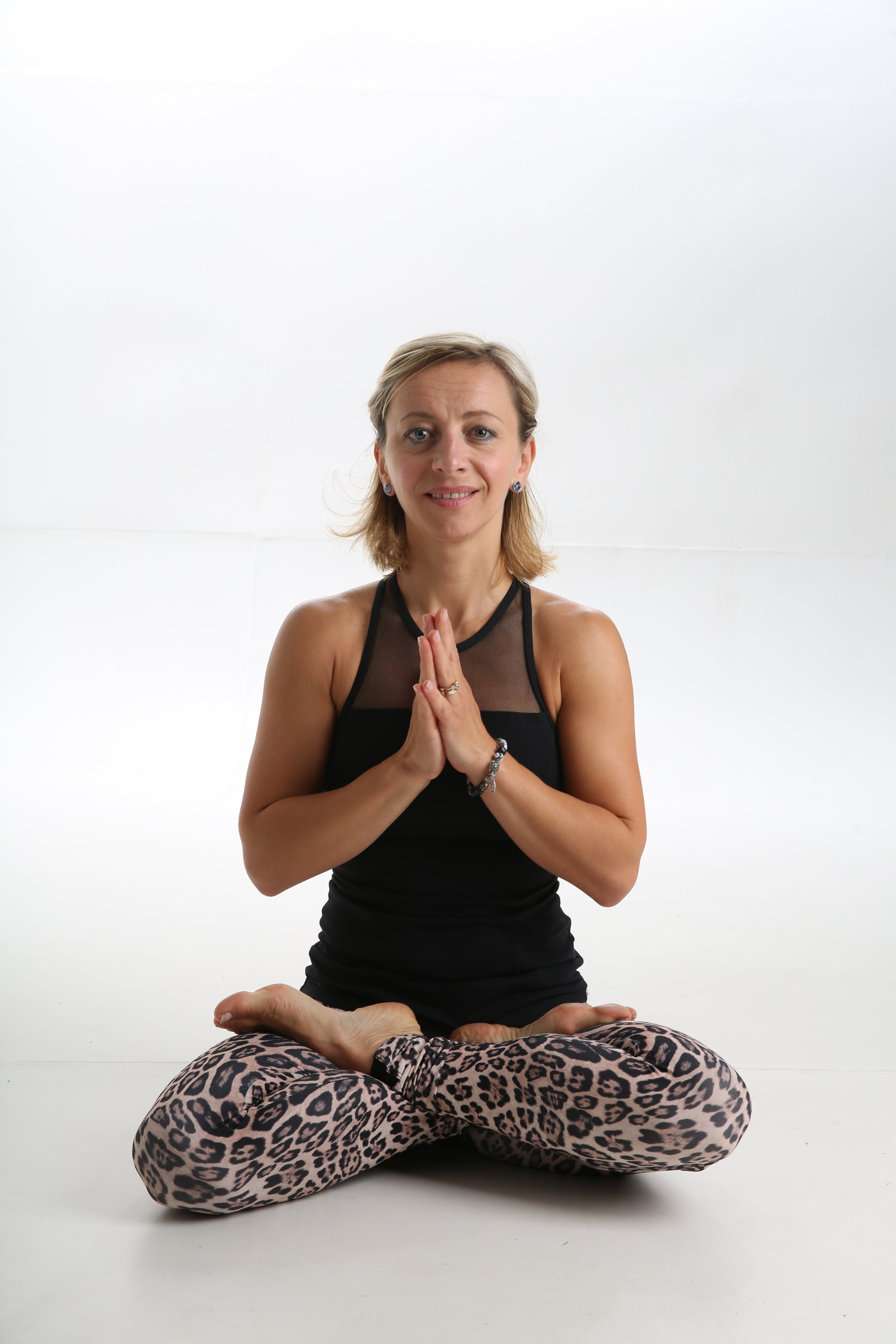 Co Founder: Kat Jennings
Ashtanga Vinyasa and Restorative Yoga Teacher
My first encounter of Yoga was in 2009 when it was prescribed as a therapy to heal a back injury. In October 2010 I ventured to India to deepen my knowledge and understanding of Yoga and qualified as a "200 HR" Yoga Teacher at Sampoorna Yoga, and have been teaching Yoga and promoting a healthier lifestyle ever since.
Over the years of my yoga practice I was very fortunate to meet and study with some "Yoga Legends" whom I have learned and developed my knowledge of yoga philosophy, yoga sutras, yoga anatomy and correct alignment. My teaching style is greatly influenced by my current teacher John Scott who I met in India in 2015 a direct student of Sri K Pattabhi Jois -Guriji. Just before summer 2017 I completed Ashtanga yoga Teacher training programme under John's guidance learning to teach yoga in the traditional way ,preserving the key principles of the Ashtanga vinyasa system.
I have been teaching yoga for the last 7 years in the Hinckley area and I have truly enjoyed sharing "the magic of yoga" with many different generations. It is a very rewarding feeling to see many of those students ,some now very good friends and some even business partners still coming through the door and enjoying the energy and comfort of our peaceful -Yoga Loft...Namaste...
Co Founder: Vicki Cropp

Vinyasa Flow Teacher
My aim behind what I do is to share and show students how they can incorporate the many principles and benefits of Yoga in our busy 21st century lifestyles, whilst "keeping it real," that's me!! I'm running a business, a mum of two young boys with another on the way so I'm with you!! My biggest piece of advice is to find that time for yourself, it'll help you in everything else you do and no one else is going to offer it to you so find that "space" where you can.
I fell in love with Yoga after having my first baby where I thought I was going to class to get the "body back" only to realise that it was my MIND I was getting back too. And this is what I LOVE about Yoga Practice as it works on your body and your mind at the same time – win, win!! (why would you not!?)
From experiencing the many benefits that Yoga Practice gives to me, I made the decision to train to teach in India in 2015 with my young family in tow. This trip was life changing and sparked the decision to give up my day job as Secondary School Teacher and open the studio with Kat in Oct 2016.
I started with and continue to practice the Ashtanga Yoga System as it is such a great foundation and grounding but I have since evolved into a teacher of Vinyasa Flow. The ex-dancer in me loves the choreography of combining and sequencing postures together. I also enjoy the freedom of movement that Vinyasa Flow offers and that's why every class you do is different. Still synchronising movement to breath but allowing the body to just unravel and go where it needs to go enjoying the "journey" of the transitions into the postures as well as the postures themselves.
My greatest pleasure in teaching and co-owning the studio is seeing the difference that Yoga is making to our students, not just on the mat but off it, how it can improve lives as I will often say "don't just practice yoga to get better at yoga, practice yoga to get better at living."
Magda Mos

Ashtanga Yoga Teacher
My yoga journey started when I used to watch Madonna music videos and hearing about her passion to the practice. Maybe I should say I was amazed by her body physique!
My start in yoga was entirely workout driven - I was interested in making my body stronger and more flexible. There was no Facebook or Instagram then, no fancy yoga posts or pictures so it was hard to start yoga for me, since every class I joined, I felt bored and unchallenged. Little that I knew, little that I tried, after years of searching, I found Ashtanga and my heart jumped. It was exactly what I was looking for! My own practice was sketchy, but I continued for about two years, until I travelled to Rishikesh, in India, for my first teacher training course in 2016. During my journey, I had the opportunity to meet some wonderful teachers, both traditional Ashtanga Vinyasa and many others.
My practice has changed a lot since and my physical ego, although still there, has been superseded by more settle experiences.
I see myself as an Ashtanga student from then until forever as I plan to continue this beautiful path.
My Yoga is my lifestyle! I truly believe that Ashtanga has healing results for students every day. I teach beginners Ashtanga on Mondays and Counted Led Ashtanga session on Thursdays. I have recently started additional teacher training with Sandra Howling and John Scott, and I love to share it with other practitioners.
Laura Scott

Healing Restorative Yoga Teacher
Hi, I'm Laura and I have 20 years experience of practising yoga.
I teach slow, restorative classes as well as the more dynamic vinyasa flow at Yoga Loft. The focus of all of my classes is to empower students to reconnect with their bodies while I hold the space for them to find stillness.
I passionately believe that we need to learn how to rest in order to counteract our busy, modern lives (and soothe our frazzled nervous systems!) and that the tools for this are found in the ancient yogic teachings.
Olga Ptashuk

Sun Vinyasa Flow Teacher
I'm new to Yoga Loft and I'm a passionate messenger of the transformative benefits of yoga.
I'm a member of Yoga Alliance Professionals, fully certified with 200hr Foundation YTT. I'm also a graduate of Leslie Kaminoff's Yoga Anatomy Fundamentals Course and certified facilitator of Access Bars® therapy.
I teach Anatomy-focused Core Strength Vinyasa Yoga with elements of Yin Yoga, Restorative Yoga, Meditation and Pranayama.
My style of yoga is based on new generation alignment that uses myofascial muscle meridians as a primary tool for function and flow. The class will be suitable for students with mixed abilities - modifications will be provided for all levels.
Join my class for positive self-centring, empowerment awakening!
Zoe Rafferty
Yin/Vinyasa Flow Yoga
My moving life started as a dancer at a very young age and after completely my degree in movement practice, I found myself lumped in a office job. I dabbled in a few yoga sessions in my spare time and found I had a real connection with what I was doing on the mat.
It wasn't until I was then diagnosed with an auto immune disease that I turned to yoga as a way to release. Stressed with the office life and having to manage my health, I decided to take that leap of faith and turn my hobbie into a career.
In 2014 I completely my 200hr TTC with HFE here in the UK Wanting to deepen my knowledge and practice further , I then went on to do a 300hr TTC in India with Sampoorna yoga school, Goa.
Now, as part of Yoga Loft, I teach a creative Vinyasa Flow with a spiritual approach. Using this hour each week as a way to discover what our bodies are capible of and how our minds react. Increasing our range of movement and taking ourselves past our comfort zones, to ultimately deepen our understanding and connection to our true selves. Together in a safe and controlled practice we can really start to delve deep into our highest potienal. Each week we will focus on a different body part or a particular chakra. From hips and shoulders to twists and heart openers.
I look forward to seeing you on the mat.x
Sally Batley

Meditation Teacher
I was lucky enough to become a Yoga Sikshasa (Teacher of Yoga) in 2015. I am trained through the Raja dhi Raja lineage, and study Vigyana Bhairava Tantra. I love to learn whilst sharing my passion and knowledge every day.
Teaching yoga allows me to develop a holistic approach to supporting myself and others. I am a humble guide, passing on the wisdom that was and is bestowed on me by my teachers, and those who came before.
Yoga is about union, taking the journey into ourselves, finding parts that we didn't know were there, and allowing them to bloom is what makes yoga so much fun.
I was really excited when I was asked by Kat to come and join the team at Yoga Loft. Holding a meditation group in this wonderful space is such a blessing.
Meditation is for everyone. It has, and is transforming my life. I am really looking forward to sharing what I know with you.
Satyavanii (Sally)
SATGURU:
'A TRUE YOGA TEACHER'
Is always a Student of Yoga, with a great respect for tradition, with a desire to listen, enquire/research, develop and be creative.
A practitioner who has had first-hand experience and continues in the System, Method and Practice.
A teacher that has direct connection to the great lineage of teachers is self-aware in the moment and non-judgemental.
A teacher that students can have faith in.
A teacher that can be trusted.
A teacher that guides the student towards Self – Responsibility.
A teacher that introduces the student to the "Guru" within.
A teacher that will guide the student towards insight or inner peace.